The typical dishes of our town are:
Rice with white beans and thistle (Arrós amb fresols)
Cooked With Balls.
Broad beans with egg and sausage.
Mintxo with vegetables (chard).
Mixed paella.
The typical sweets of our town:
Coca with almonds.
Sighs
Cute and toñas.
Cake with sweet potato.
Nutty.
Carquiñoles.
We leave you below some of our recipes.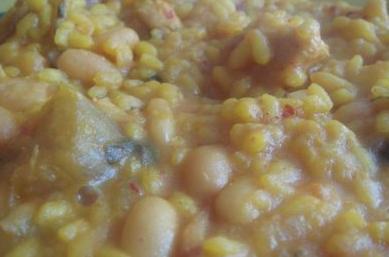 Ingredients 200 g of white beans soaked the day before 400 g of pork shank; 1 hand of pork: 100 g of unsalted bacon 4 black pudding onions 1 white 4 small turnips 350 g of rice Saffron and salt. Preparation Place the beans in a pot on the fire with about 3...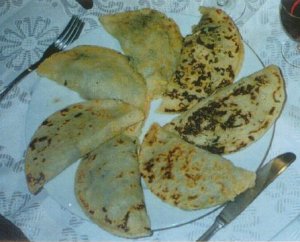 Ingredients Water Salt Oli Flour Muller Preparation Bring the water to a boil with salt. Blanch the flour with that water and knead with a little oil. Let it rest for half an hour. The balls are made for the minxos and they flatten into a circle. They are...